Night talks are peculiar. The darkness enwraps, and creates its own intimacy and thoughtfulness. In Dostoyevsky's 'White Nights', the narrator wanders through a nightly Petersburg, and meets a heartbroken woman he willingly lends his ear. The story runs five consecutive nights.
The narrative as such is not my starting point, yet I do use the idea of nocturnal, emotional encounters. Irrespective of cultural context, I inquire into crucial events and intense emotions emerging from them.
The smuggled morphine came through Belgium. Kara was six when her grandfather died of diabetes. Her hero spent his last days without the agonizing pains of the gangrene. // "The Qur'an says, for men and women equally: 'Thou should lower thy gaze'." – I throw back: "Do you lower 'thy gaze' for other women?" – "Of course not!" We burst out laughing. I didn't expect any other answer, not from her. // The fear came slowly, at the fireworks on New Year's Eve which sound like bombing. Then panic strikes, twenty years after the village was razed. Not when Sona was thirteen. Then she was Super Woman.
Sona's New Year
This short video was a research for my master project White Nights, Untold Journeys. The final installation did not include this specific video, but it had parts of the road movie shots as a silent movie, high on one of the walls. The audio of Sona's interview, albeit another part, was used for a 4 minute story in headphones.

Master Project, shown in the Graduation Exhibition in June 2016, KASK School of Arts in Gent, Belgium.

CLOCHARDS DELUXE is what these three homeless call themselves.
They feel lucky for they have been able to create their own space for living, a self-built shelter on a piece of wasteland in the city center of Ghent, Belgium. They feel comfortable too, for they have used their bit of minimal subsistence from the Belgian State to buy a wood stove, a generator on fuel, and a television. A friendly nearby worker who renovated his furniture donated a large coach. They also constructed a toilet hut, and for washing up they use the city's facilities for poor people.
Two men, one woman, two dogs and three chicken have been sharing this shelter since May 2013. They cook daily, they talk, joke, quarrel, play, watch DVD's, drink beer, invite some homeless friends and forbid access to any drug addict.
I met Fons in 2011 at the main railway station where I started my photo project with the homeless. He had been down and out on the streets since six years. A year or so later, I met Liesbet on her very first homeless night. Fons, her elder by some thirty years, took an interest in her and they have been a couple ever since. With ups and downs, but they manage so far. Etienne, E.T. for the friends, comes from the East side of Belgium. He's 65 and loves his small dog Lady to bits. I met him at the station at the end of 2012.
Camera and reportage : Trui Hanoulle

Starring 'clochards deluxe' :
Etienne E.T. Broux
Lies(bet) Catteeuw
Fons Wauters
dog Boonen R.I.P
dog Lady

Editing : João Santos
Manual : Reinhart De Grendel

© Trui Hanoulle
Ghent, Belgium, 2013

[ for the moment alas subtitling is in Dutch only ]
Youngsters from Afghanistan, Belgium, the Philippines, Iraq, Italy, Uganda and Syria, create and bring a unique performance.
About here and now, about there and the day after tomorrow.
About fear, happiness, loss, love, anger, hope.
. . . . . . . . . . . . . . . . . . . . . . . . . . . . . . . . . . . . . . . . . .
Multidisciplinary performance (2017)

Concept : Trui Hanoulle
Script & dramaturgie : Gaea Schoeters
Staging & guidance : Trui Hanoulle / Gaea Schoeters / Neal Lewis
From and by : Ahmed Jolaq / Alexandra Poté / Annelies Decock / Ayoob Al-Obaidi / Bahir Shirzai / Basheer Abdulah / Gulsoom Shirzai / Hamid Safi / Hannah Cantineau / Hazem Alsousi / John Mijares / Kent Mijares / Linde Coppieters / Majd Mahimid Dbis / Matteo Pellizzer / Mira Seynaeve / Moira Bauwens / Sara Ceulemans / Taha Posman / Wout Mortier / Yassine Posman
Film & editing : Julie Daems
Download the brochure here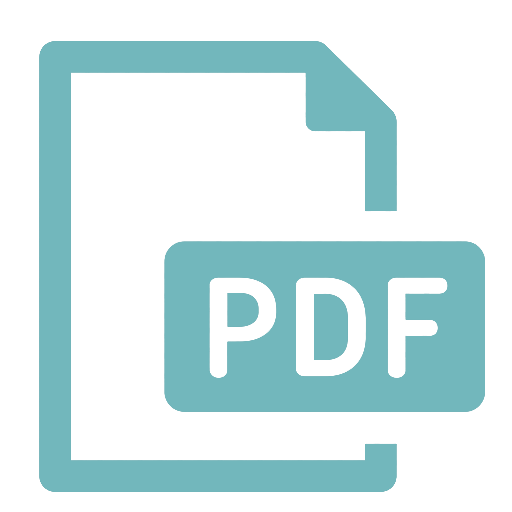 (and pull it through DeepL or GT)

Collaborating artists :

Adams Mensah / danser, actor, filmmaker
Anneleen De Causmaecker / visual artist
Annelies Van Parys / composer
Ann-Sofie Dekeyser / journalist
Anyuta Wiazemsky / visual artist
Evelyne Verhellen / theatermaker, actor
Inge Schilperoord / writer
Julie Daems / filmmaker
Maarten Vandenbemden / guitarist
Naomi Beeldens / singer, performer

We presented three performances in July and September 2017, to an audience in NEST, a temporary project in the former library of Ghent.