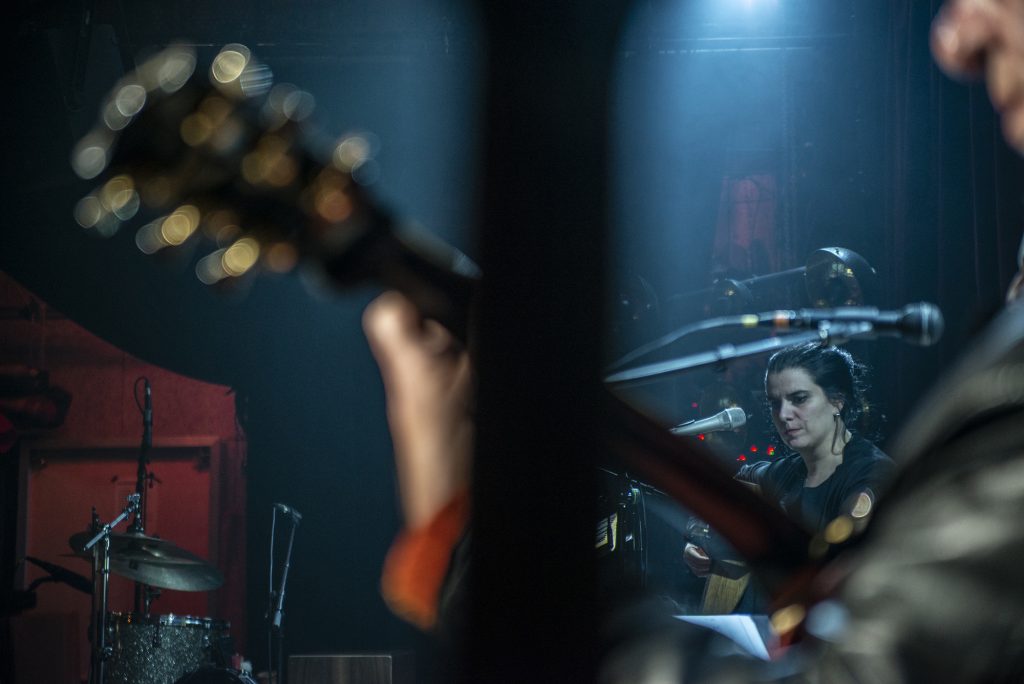 KATERINA FOTINAKI
Mixology – concert in Paris (2021)

After her long collaboration with Angélique Ionatos, and her personal album, Tzitzikia, distinguished by the french press, Katerina Fotinaki uncovers a new, completely unknown side of her poetic and musical universe. Mixology : as if she was preparing cocktails, where the taste is a result of all the ingredients mixed, Katerina Fotinaki exits the borders of greek poetical song and works with a mixture of unexpected ingredients, through different languages, styles and periods. Whether it is personal compositions or covers, her guidance is always the lyrics and poetry, in English, Greek or French.
For the recording of the album, in order to guarantee the unity she recorded almost all the instruments herself.
On stage she collaborates with three exceptional musicians, coming from very different styles of music : Ninon Valder, Idriss Agnel and Claude Bathélemy.
Première, launch of the album Mixology
Tuesday 5 October 2021
Studio de l'ermitage, Paris
Katerina Fotinaki : vocals, guitars
Ninon Valder : flutes, bandoneon, voice
Idriss Agnel : percussions, cistre
Claude Barthélemy : guitars
Photography before the concert : Trui Hanoulle

Mixology is available from all digital platforms and stores.